About Doctor


Currently associated as the chairman and managing director and is the chief cardiac surgeon at Medanta hospital, Gurgaon.


Considered India's most successful cardiac surgeon with experience of over 40 years


Performed over 48000 heart surgeries.


Founded the Escorts heart Institue & research Centre in 1988.


Expertises Cardiomyoplasty, myocardial total arterial revascularization, transmyocardial laser revascularisation, Reduction ventriculoplasty (Batista Operation), Heart port access surgery and robotically assisted cardiac surgery.


Specializes in Cardiovascular and Cardiothoracic surgery.


Previously worked and held prestigious positions in various hospitals in US.


Served as personal surgeon to thePresident of India since 1991.


Awarded the Padma Shri, Padma Bhushan and Lal Bahadur Shastri National Award and many more prestigious awards.


Former president of International Society for Minimally Invasive Cardiac Surgery (ISMICS), USA, and member of prestigious orgainsations like Society of Thoracic Surgeons of USA and The European Association for Cardio-thoracic Surgery, to name a few.


Videos Related to Dr. Naresh Trehan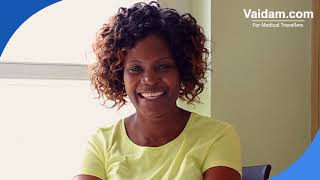 Sinikiwe from Zimbabwe is sharing her experience about CHD Surgery in India
Specialization
Cardiology, Cardiovascular and Cardiothoracic surgery
List Of Treatments
Neonatal and Infant cardiac surgeries
Complex congenital heart surgeriesg
TAPVC - Total Anomalous Pulmonary Venous Connection Repair Arterial Switch
Single Ventricle Defects Surgery
ECMO Support
Device Closure- ASD VSD
Balloon Valvuloplasty - Aortic
PDA Device Closure
Coronary Angiogram
PTCA-Percutaneous Transluminal
Coronary Angioplasty
Aortic Stent Grafting
EPS-Electrophysiological
Radiofrequency Ablation
PPI-Permanent Pacemaker Implant - Single Chamber
Biventricular Pacing
AICD
PTMC - Percutaneous Transvenous Mitral Commissurotomy
heart disease
Balloon Septostomy
Pulmonary and Mitral
Fetal Echocardiogram
Off Pump beating CABG LV restoration
surgery
Valve Repair Replacement
Atrial Fibrillation Surgery
Ross Procedure
Cardiac Tumour Treatment
Aortic Dissection Repair Surgery
Minimal access surgeries for valves
ASD (Atrial Septal Defect) Closure
Heart Bypass Surgery (CABG)
Aortic Valve Replacement
Mitral Valve Replacement
VSD Closure (Adult) Surgery
Heart Double Valve Replacement
PPI-Permanent Pacemaker Implant - Double Chamber
CRT- D Implant (Cardiac Resynchronization Therapy)
Single Bypass and Valve Replacement
Cardiac OPD Procedures
ECG-Treadmill Test TMT
24 Hour Holter Monitoring
Ambulatory BP Monitoring (ABPM)
Echocardiography with Color Doppler
Stress Echocardiographyn
Myocardial Perfusion Imaging (MPI) Test
Thallium Test - Nuclear Stress Test
64 Slice CT Angiography
PET Scan
Peripheral Angiogram
Angiography
Wondering where to start?
(Get Free opinion, Quote, Medical Visa Invitation and Assistance at every step of your treatment.)
---
Work Experience of Dr. Naresh Trehan
Education
MBBS, 1986, K.G. Medical College Lucknow
Awards
Served as personal surgeon to thePresident of India since 1991, has received numerous awards, including the Padma Shri, Padma Bhushan and Lal Bahadur Shastri National Award and numerous other prestigious awards.
How do you rate the information on this page?
Average
4.2

based on

17

ratings.