Mitral Valve Replacement in India
Mitral Valve Replacement in India
Mitral Valve Replacement is a procedure, in which the diseased mitral valve of a patient's heart is replaced by either a mechanical or tissue valve. ...
Read More
Popular Cities in India for Mitral Valve Replacement
Treatments related to Mitral Valve Replacement in India
Mitral Valve Replacement Start from USD 2925
Mitral Valve Repair Start from USD 1300
Mitral Valve replacement- Tissue Valve Start from USD 4225
Mitral Valve replacement- Mechanical Valve Start from USD 5655
Valve Replacement Start from USD 3900
Show More
Need Help? please fill and send us the enquiry in the below form
Help Us With Patient Details
Showing 119 Hospitals and their doctors

Filter
1
Medanta - The Medicity, Gurgaon
Super Specialty
1250

Number of beds
Gurgaon
ABOUT HOSPITAL
The hospital has a vast team of 30 cardiologists, that ensures complete patient evaluation from all perspectives, also keeping into consideration the ethical standards. The team has a cu...

Read More
Doctors for Mitral Valve Replacement in Medanta - The Medicity, Gurgaon
2
Fortis Escorts Heart Institute, New Delhi
Multi Specialty
285

Number of beds
New Delhi
ABOUT HOSPITAL
The hospital was awarded as the best cardiology hospital in India by Consumer Department. It has treated more than 70,000 patients in the last 22 years. The cardiac unit was the...

Read More
Doctors for Mitral Valve Replacement in Fortis Escorts Heart Institute, New Delhi
3
Apollo Hospitals, Greams Road, Chennai
Super Specialty
Number of beds
Chennai
ABOUT HOSPITAL
The hospital is counted amongst the top 10 cardiology hospitals in India as it was the first one to introduce MitraClip, a cutting-edge technology in cardiology. It was also the first ho...

Read More
Doctors for Mitral Valve Replacement in Apollo Hospitals, Greams Road, Chennai
Frequently Asked Questions related to Mitral Valve Replacement
Mitral Valve Repair
How long does mitral valve repair surgery take?
Mitral valve repair surgery takes around two to four hours, this surgery can be done by a groin artert without any cuts in your chest. Your surgeon will put a catheter with a ballon which is attached at its end.
When do you need mitral valve surgery?
Mitral valve surgery is needed when you have severe primary mitral regurgitation which causes degenerative disease along with a left ventricular ejection fraction of less than 30 %
What can I expect after mitral valve surgery?
Many people immediately get relief from their mitral regurgitation after the procedure and some patients can even go home after few hours of monitoring while some patients have to stay in hospital for one to two days according to their conditions.
Do you feel better after mitral valve repair?
When your mitral valve is repaired the artificial valve works like a normal valve and blood normally flows al over heart and lot of people feel better and have a live a good quality of life after surgery.
What is the recovery time for minimally invasive mitral valve repair?
Three to four days of recovery is needed in hospital and final recovery will take few weeks stay in home.
How long are you in the hospital after heart valve surgery?
After your heart valve surgery you are required to stay in hospital for a week , it takes time for recovery but recovery varies according to factors like your age and overall health condition. Within six to eight weeks your breast bone will heal and it will take 2-3 months before you feel normal.
How is mitral valve repair done?
The current mitral valve is being removed and it is then replaced with a new valve and your cardiologist will remove your the machine from your heart and lung and then staple your incision in your skin.
Can a mitral valve repair itself?
Heart valves does not repair on its own some infants who has heart murmurs present from birth will repair as heart matures.
What is Mitral Valve repair surgery?
Mitral valve repair surgery is done for fixing and replacing a leaky mitral valve in heart, mitral valve is present between the left atrium and left ventricle. Mitral valve repair surgery is being done as an open-heart surgery or a minimum invasive heart surgery.
Why do mitral valves fail?
Mitral Valve fails due to abnormailty of the heart conditions and some conditions such as high blood pressure which causes your heart to work harder and can stretch the tissues around your mitral valve and results in leakage.
Is the heart stopped during mitral valve surgery?
A 10 inch long cut will be made in the middle of your chest and your breast bone will be separated to get visual of your heart. Your heart is stopped while you are connected to the machine.
What is the success rate of mitral valve repair?
According to reports nearly 100% of patient with mitral valve get ideal result of the surgery and people who have isolated mitral valve problem, surgery is done robotically or minimally invasive to make sure taht recovery is quick.
Is mitral valve repair surgery painful?
You will not have any pain during the surgery some surgeons will tell you to perform surgery by making a small incision in your breast bone under the right pectoral muscle in your chest. This is called as minimally invasive surgery
Can the mitral valve be repaired without open-heart surgery?
Some heart patients haven't yet been able to access the growing trend toward minimally invasive procedures. A new clinical trial, though, makes a form of mitral valve repair an option without an open-heart surgery
What are the symptoms of a bad mitral valve?
Signs and symptoms of bad mitral valve includes abnormal sound of heart, fatigue, shortness of breath and irregular heart beat.
Mitral Valve replacement- Mechanical Valve
How long will the surgery last?
During the procedure, the surgeon opens your chest to get to your heart and the diseased valve. The procedure varies from patient to patient, lasting a minimum of two hours and often longer.
How many days will I have to stay in the hospital for my surgery?
Hospital stay is about 7-8 days for this procedure.
When can I start walking, climbing stairs, and resume with my daily chores again?
These symptoms usually get better after 4 to 6 weeks. You will probably be able to do many of your usual activities after 4 to 6 weeks.
What are the advantages of Valve Repair over Valve Replacement?
There are less risk of infection, Less need for life-long use of blood-thinning medication and the structure of the mitral valve is important to the proper functioning of the heart, so preserving the patient's valve ultimately improves the heart function.
What happens when Mitral Valve disease is not treated?
Mitral valve disease occurs when the mitral valve doesn't work properly allowing blood to flow backward into the left atrium.
If left untreated, mitral valve disease can lead to serious, life-threatening complications such as heart failure or irregular heartbeats called arrhythmias.
When is surgery necessary in Mitral Valve disease?
Surgery should also be considered when a patient develops atrial fibrillation, which is an irregular heartbeat. Surgery is also recommended in most asymptomatic patients who have a severe leak.
In asymptomatic patients with severe mitral regurgitation, surgery improves long-term survival.
How long it takes to recover from Valve Replacement Surgery?
The normal recovery time after a heart valve surgery is usually four to eight weeks and maybe shorter after minimally invasive surgeries.
After surgery how often do i need to visit my surgeon?
There is hardly any need for in-person visits with treating surgeons post 4 weeks of the procedure.
The doctor will advise for the tests that can be conducted in the home country and results can be shared electronically for review.
What can I expect after valve replacement surgery?
You will feel tired and sore for the first few weeks after surgery. You may have some brief, sharp pains on either side of your chest. Your chest, shoulders and upper back may ache. The incision in your chest may be sore or swollen.
What are the Risk factors for Mitral Valve disease?
Several factors can increase your risk of mitral valve disease, including:
Older age, History of certain infections that can affect the heart, History of certain forms of heart disease, History of use of certain drugs, Heart conditions present at birth (congenital heart disease) and Radiation to the chest.
Plan Travel to Treatment : Under One Roof
Transparent - Professional - Without Hassles
Vaidam Services
Transparent - Professional - Without Hassles
Our services are FREE and by using our services your hospital bill does not increase!
Patients From 85+ Countries Have Trusted Vaidam
Patients from 100+ countries have trusted Vaidam
Know Our Services
Treatment
Specialist option & Quote
FREE Tele Consult
Priority Admission
In hospital assistance
Post Procedure Followups
Travel
Visa Assistance
Airport Transfers
Verified Hotels near hospitals
Local Assistance
Other
Interpreter
FOREX
Visa Extension
Second Opinion
Discounts from hospitals
Videos related to Mitral Valve Replacement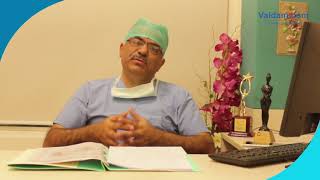 Heart Bypass Surgery Explained by Dr. Sanjeev Malhotra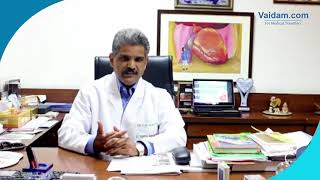 Heart Diseases and Treatments Explained by Dr. Yugal K. Mishra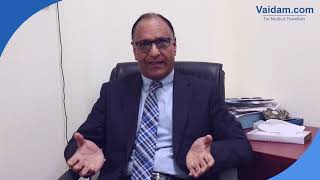 CABG and Valve Replacement Explained by Dr. Murtaza A Chishti of Artemis Hospital, Gurgaon