Showing 29 Hospitals and their doctors

Filter
1
Acibadem Hospitals Group
Multi Specialty
550

Number of beds
Istanbul
ABOUT HOSPITAL
Acibadem Hospitals Group is the world's second-largest healthcare chain. It was established in 1991. Acibadem is a prime hospital network in Turkey with 21 multispeciality hospitals and...

Read More
Doctors for Face Lift in Acibadem Hospitals Group
2
Hisar Hospital Intercontinental, Istanbul
Multi Specialty
170

Number of beds
Istanbul
ABOUT HOSPITAL
Based in Ümraniye, Istanbul, Hisar Hospital Intercontinental is amongst the largest private hospitals in Turkey. Founded in 2006, this hospital is spanned in an area of 35,000 square meters. It is acc...

Read More
Doctors for Face Lift in Hisar Hospital Intercontinental, Istanbul
3
Estetik International Health Group, Istanbul
Single Specialty
Number of beds
Istanbul
ABOUT HOSPITAL
Estetik International Hospital is one of the renowned places for plastic and cosmetic surgery in Turkey and is delivering successful treatment for 20 years. The health group deals with face surge...

Read More
Doctors for Face Lift in Estetik International Health Group, Istanbul
Cost for Face Lift in Turkey
Bichectomy
Range
USD 1250 -1750
Endoscopic face lifting
Range
USD 4500 -4500
Endoscopic Forehead Lift
Range
USD 2800 -2800
Eyelid Surgery
Range
USD 1750 -1750
Middle Face Lift
Range
USD 2300 -4240
Frequently Asked Questions related to Face Lift
Facelift
Question: How long does it take for tightness to go away after facelift?
You may feel some tightness and numbness on your face and neck. This tightness generally resolves within two months.
Question: How long after facelift will I look normal?
Recovery time from a facelift (rhytidectomy) will vary depending on the individual, but as a general rule, for most people of good health, noticeable swelling will be reduced within the first 10 days after surgery. Typically, most of our patients are able to return to work after 2 weeks post op.
Question: How do you take care of your face after the facelift procedure?
Keep ice on your face and neck, Avoid bending over for one week and sleep with the head of your bed elevated for 1-2 weeks.
Question: How long do i have to wear chin strap post operatively?
It is recommended to wear the support strap for 4 weeks.
Question: What is the prognosis after the Facelift surgery?
The prognosis is very good. You will have a youthful face with no complications at all.
Question: Any alternative for facelift?
If you want, you can try alternative therapies such as acupuncture, hypnosis, and massage.
Question: How long do face lifts last?
The effect of the facelift will last for 10 years. Since this period is quite big, doing the facelift once is enough for most people.
Question: Any specific age required for this procedure?
The optimal age to get a facelift depends on each person's individual circumstances which are unique to their face. In most instances individuals in their 40s, 50s and 60s are the best candidates for facelift surgery.
Question: Does it look natural?
A facelift is designed to achieve results that not only look natural now but will also age naturally with you.
Question: Who is NOT an ideal candidate for facelift?
People less than 50 years of age should ideally first try non invasive procedures to achieve the desired results. Invasive surgery, should only be the last resort of if the patient is more than 50 years of age.
Plan Travel to Treatment : Under One Roof
Transparent - Professional - Without Hassles
Vaidam Services
Transparent - Professional - Without Hassles
Our services are FREE and by using our services your hospital bill does not increase!
Know Our Services
Treatment
Specialist option & Quote
FREE Tele Consult
Priority Admission
In hospital assistance
Post Procedure Followups
Travel
Visa Assistance
Airport Transfers
Verified Hotels near hospitals
Local Assistance
Other
Interpreter
FOREX
Visa Extension
Second Opinion
Discounts from hospitals
Videos related to Face Lift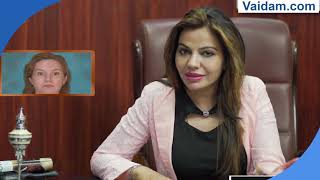 Facelift Explained by Dr. Charu Sharma of Gorzeous Looks, New Delhi