Face Lift in India
Face Lift in India
A face-lift is a surgical procedure to create a younger appearance in your face. The procedure can reduce the sagging of skin on the cheeks and jawline that occur with age. ...
Read More
Need Help? please fill and send us the enquiry in the below form
Help Us With Patient Details
Showing 138 Hospitals and their doctors

Filter
1
Indraprastha Apollo Hospital, New Delhi
Multi Specialty
1000

Number of beds
New Delhi
ABOUT HOSPITAL
Established in 1996, Indraprastha Apollo Hospital is NABL and JCI accredited. Apollo Group offers 10,000 beds across 64 hospitals, more than 2,200 pharmacies, over 100 primary care & dia...

Read More
Doctors for Face Lift in Indraprastha Apollo Hospital, New Delhi
2
Enhance Clinics, Gurgaon
Multi Specialty
Number of beds
New Delhi
ABOUT HOSPITAL
Enhance Clinics is founded by globally acclaimed cosmetic surgeon, Dr. Manoj Khanna. With an experience of over 20 years, Dr. Khanna has performed 5000 hair transplants so far. With 2...

Read More
Doctors for Face Lift in Enhance Clinics, Gurgaon
Head of Department
Cosmetic Surgeon
2010

years of experience
3
Designer Bodyz, Mumbai
Multi Specialty
7

Number of beds
Mumbai
ABOUT HOSPITAL
Located in Mumbai, Designer Bodyz is a renowned clinic for its cosmetic and dermatology services. Founded by Dr. Parag Telang, the center has world-class amenities and provides advanced treatment...

Read More
Doctors for Face Lift in Designer Bodyz, Mumbai
Frequently Asked Questions related to Face Lift
Endoscopic face lifting
What are the side effects of endoscopic face lift surgery?
Side effects of endoscopic face lift surgery included swelling, bleeding, soreness, numbness or nerve injury after surgery.
How much hours is needed for endoscopic face lift?
It takes around two and half to three hours to do the surgery.
What you will notice immediately after an endoscopic facelift?
You will notice that your face is swollen and bruised and it is wrapped in a post operative bandages.
What is the result of endoscopic facelift?
The result is notice immediately after the surgery and it is long lasting.
What will you notice after one to fourteen day of the treatment?
You will notice that your face is swollen and bruised and you may have some difficulty in moving your shoulder and neck. You will be prescribed with the antibiotics and pain medications.
What you can expect after endoscopic face lift?
The incision of the surgery is very small but you can easily see with the use of intraoperative cameras.
How long is the recovery after endoscopic face lift?
The recovery after the surgery is almost invisible, you will be discharged on the same day on which surgery is done. After two days of the surgery you can do your normal activities. Since the incisions are very small therefore there is very less bleeding and swelling after the surgery.
Who are the ideal candidate for face lift surgery?
Ideal Candidate for face lift surgery are those who are in their early 30s, 40s, and 50s with only moderate amount of skin sagging.
Who cannot go for Endoscopic face lift surgery?
You cannot go for endoscopic face lift surgery if you have got more signs of aging it is only beneficial for you to go for invasive procedure.
Who performs endoscopic face lift?
Endoscopic facelift is done by cosmetic or plastic surgeon.
How Endoscopic face lift is being done?
An incision is made at a place which is not visible, after making the incision a thin device is inserted right below the skin surface. The device has an inbuilt camera through which the surgeon can look through surgery in a monitor. Then a small surgical instrument is being inside from the remaining incision which removes all the unwanted and excess fat after which results in reshaping.
What is Endoscopic face lift?
Endoscopic face lift is a procedure which will give you a new and defined look and it can also corrects fullness of flattened cheeks, reduce a double chin or refining a crooked nose.
What will you get from Endoscopic facelift?
The procedure is very quick, recovery time of the surgery is quick.You are not going to develop any scars after surgery because the incision is being made on your skin, this surgery improves all frown lines from the eyes and spread across nose and mouth. This surgery is very less harmful as compared to traditional face lift surgery.
What you have to do before an endoscopic face lift?
You don't have to eat anything before 6 hours of the surgery and you have to avoid taking blood thinner medicines and stop smoking before 2 weeks of the surgery.
Facelift
What will you notice after facelift?
Bruising and swelling are normal after a facelift, and will be at their peak about 2 days after surgery. After that, bruising and swelling will gradually get better, and should be difficult to notice after about 10 to 14 days. Even so, many patients feel comfortable going out in public about a week or so after their procedures.
How Standard facelift surgery is done?
A standard or "traditional" facelift addresses the problem of aging which is in advanced stage around the mid-face and neck. It is a more extensive surgery requiring more recovery time and the results are more dramatic. Through incisions located just behind the hairline, starting near the temples, and around the front of the ear, hidden in the natural folds, a cosmetic surgeon can reach the deeper tissues beneath the skin and reposition them and remove excess skin to smooth creases, eliminate jowling and sagging skin under the chin, and restore a naturally youthful contour to the face and neck.
How mini facelift is done?
Patients with a mild degree of jowling and sagging skin are often good candidates for a mini-facelift. This procedure is less invasive that allows a cosmetic surgeon to tighten deep facial tissues through shorter incisions, typically located along the hairline above each ear and/or in the natural creases surrounding the ear. These incisions are used to lift structural tissues around the cheeks, thereby refining the jawline, and rejuvenating a "tired" appearance.
How long does it take to look normal after a facelift?
The result after facelift surgery will be visible after one month of the surgery and you will get the best result at 6 months.
How you should maintain the result of face lift surgery?
Maintaining a healthy, stable weight is important as significant weight fluctuations can cause skin to stretch out again. You should also adopt a consistent, quality skin care regimen to keep your skin healthy and protected from unnecessary aging.
What precautions you have to take after facelift?
As you get into your routine after a facelift, it's especially important to keep your face protected from the sun. You will be more vulnerable to sunburn for several weeks after surgery, plus staying out of the sun will help scars heal as inconspicuously as possible. Wear a wide-brimmed hat and apply sunscreen regularly.
What are the risks of having a facelift?
Possible complications of the surgery includes nerve injury, infection and reaction to anaesthesia, hematoma and scar formation.
How long does recovery takes from facelift surgery?
Recovery after surgery takes around 2 weeks and you have to restrict your physical activity and you can resume your normal activity after 4 weeks. Sutures are removed after 5 to 10 days.
How do you take care of your face after the facelift procedure?
Keep ice on your face and neck, Avoid bending over for one week and sleep with the head of your bed elevated for 1-2 weeks.
What is the prognosis after the Facelift surgery?
The prognosis is very good. You will have a youthful face with no complications at all.
What is Facelift?
Facelift surgery is being used for improving the visible signs of aging in the face and neck such as relaxation of the skin of face which cause sagging and deepened he fold lines between nose and corner of mouth.
Any alternative for facelift?
If you want, you can try alternative therapies such as acupuncture, hypnosis, and massage.
Does it look natural?
A facelift is designed to achieve results that not only look natural now but will also age naturally with you.
How long do face lifts last?
The effect of the facelift will last for 10 years. Since this period is quite big, doing the facelift once is enough for most people.
Any specific age required for this procedure?
The optimal age to get a facelift depends on each person's individual circumstances which are unique to their face. In most instances individuals in their 40s, 50s and 60s are the best candidates for facelift surgery.
What is the best age to have a facelift?
The best age to go for facelift is in the age of 40 to 60 when the signs of aging begins to be prevalent. At this age deep lines, wrinkles, fine lines sagging skin can be corrected by different surgical and non surgical techniques.
Why you should go for facelift surgery?
You should go for facelift surgery when you notice skin loss due to elasticity and loss of facial volume which result in jowls on lower face deep wrinkles and loose skin on the neck region. Some people are bothered by these aging signs so face lift is the best solution for this.
How long after facelift will I look normal?
Recovery time from a facelift (rhytidectomy) will vary depending on the individual, but as a general rule, for most people of good health, noticeable swelling will be reduced within the first 10 days after surgery. Typically, most of our patients are able to return to work after 2 weeks post op.
Who is NOT an ideal candidate for facelift?
People less than 50 years of age should ideally first try non invasive procedures to achieve the desired results. Invasive surgery, should only be the last resort of if the patient is more than 50 years of age.
How long does it take for tightness to go away after facelift?
You may feel some tightness and numbness on your face and neck. This tightness generally resolves within two months.
How painful is a facelift?
Most patients experience some discomfort after surgery but medications are given for relieving tenderness. Bruising and swelling is there after two days and they can even persists for few days.
How long does facelift last?
Facelift surgery will provide you the dramatic result up to 15 years after the procedure. This procedure is less invasive like mini facelifts or has given moderate results that last from two to six years.
How long do i have to wear chin strap post operatively?
It is recommended to wear the support strap for 4 weeks.
Plan Travel to Treatment : Under One Roof
Transparent - Professional - Without Hassles
Vaidam Services
Transparent - Professional - Without Hassles
Our services are FREE and by using our services your hospital bill does not increase!
Know Our Services
Treatment
Specialist option & Quote
FREE Tele Consult
Priority Admission
In hospital assistance
Post Procedure Followups
Travel
Visa Assistance
Airport Transfers
Verified Hotels near hospitals
Local Assistance
Other
Interpreter
FOREX
Visa Extension
Second Opinion
Discounts from hospitals
Videos related to Face Lift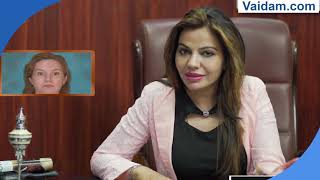 Facelift Explained by Dr. Charu Sharma of Gorzeous Looks, New Delhi