Dr. Manish Banker
Infertility Specialist
IVF Specialist
,
IVF Specialist
Director ,

MBBS, MD, Diploma

, 32 years of experience

Ahmedabad , India
About Doctor
Dr. Manish Banker is a renowned infertility specialist in India.
With a thriving experience of 32+ years, he has successfully treated over 15,000 cases of infertility across the
...
Read More
Videos Related to Dr. Manish Banker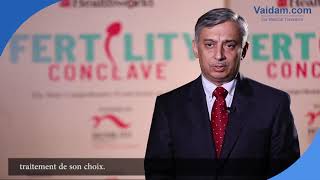 Fertility Industry and Treatments in India Explained by Dr. Manish Banker of Nova IVI Fertility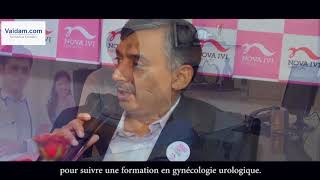 Nova IVI Fertility, Ahmedabad World Class Fertility Hospital in India
Specialization
IVF
ICSI
IUI
Natural cycle IVF
Egg Donor
Artificial Insemination
Egg donor program
List Of Treatments
IVF
Intracytoplasmic Sperm Injection Procedure ICSI
Frozen Embryo Transfer (FET)
Transvaginal Oocyte Retrieval (TVOR) (Oocyte Retrieval)
... Read More
Wondering where to start?
(Get Free opinion, Quote, Medical Visa Invitation and Assistance at every step of your treatment.)
---
Work Experience of Dr. Manish Banker
Education
Diploma, University of Giel Germany,
Awards
- Gold Medal while pursuing MD at the Gujarat University
Frequently Asked Questions About Dr. Manish Banker
Dr. Manish Banker practices at Nova IVI Fertility, Ahmedabad
Yes, Dr. Manish Banker does online consult. Patient can select Tele-consult or At Hospital while submitting the appointment request.
Dr. Manish Banker specialty is Infertility Specialist
Dr. Manish Banker is Infertility Specialist with 32 years of experience.
Consultation fees of Dr. Manish Banker is 1500. However it is advised to check the fees before booking the appointment.
Dr. Manish Banker is MBBS, MD, Diploma.
More About Infertility Specialist
The infertility specialist diagnoses and treats problems related to infertility. If you have been trying to get pregnant for a year (or six months and you are over 35) and natural conception is not working, a specialist can diagnose and treat your problems.
If AI (Artificial insemination) or IUI (Intrauterine insemination) haven't been successful then IVF is a effective treatment for those dealing with severe fallopian tube blockages, ovulation disorders, diminished ovarian reserve, poor egg quality, endometriosis or insurmountable sperm deficiencies.
The investigations usually required are the Semen analysis, Hormone testing, Blood test to determine the level of testosterone and other male hormones, Genetic testing, Testicular biopsy, and Imaging.
Usually, female infertility is caused by problems with ovulation. Without ovulation, there are no eggs to be fertilized. Some signs that a woman is not ovulating normally include irregular or absent menstrual periods.
The symptom of infertility is the inability to get pregnant indicated by a menstrual cycle that's too long (35 days or more), too short (less than 21 days), irregular or absent can mean that you're not ovulating.
How do you rate the information on this page?
Average
2.9

based on

12

ratings.