Dr. Arun Saroha
Neurosurgeon
Head of Department ,

MBBS, MS, MCh

, 19 years of experience

Gurgaon , India
About Doctor


Dr Arun Saroha is a renowned brain & spine surgeons in India.


With an experience of over 14 years, he is one of the first few to perform Soliosis surgery in India.


On completing his MS from RNT Medical College, Udaipur, he did his Mch (Neurosurgery) from the renowned PGI Chandigarh.


He has more than 8000 brain and spine surgeries to his credit.


He is a visiting faculty to various famous organisations like Ferdinand Church University ,Nigeria ,Baghdad University ,Baghdad,


Dr Arun as his expertise in Brain Tumour Surgery, Brain Aneurysms, Spine Surgeries, Spine Instrumentation surgeries, Management of head injury patients.


He can be followed at LinkedIn https://in.linkedin.com/in/arunsaroha


Videos Related to Dr. Arun Saroha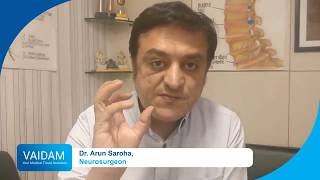 Dr. Arun Saroha Talks about Pituitary Tumor and Its Various Advanced Treatment Procedures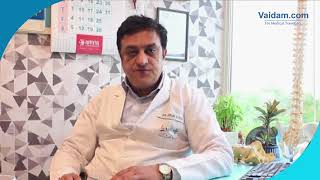 Spinal problems and treatments Explained by Dr. Arun Saroha
Specialization
Neuro-oncology,
Pediatric brain and spine surgery,
Neurotrauma,
Stroke Cerebrovascular surgery,
Minimally invasive spine surgery,
Spine fixation and fusion surgery,
Scoliosis surgery,
Brain tumour surgery and brain aneurysm surgery
List Of Treatments
Temporal Lobectomy
Lesionectomy
Hemispherectomy
Corpus Callosotomy
Vagus Nerve Stimulation
Multiple Subpial Transections MST
VP Shunting
Ventriculostomy
Skull Base Surgery
Sleep Disorders
Restless Leg Syndrome Treatment
Narcolepsy Treatment
Headache
Multiple Sclerosis Treatment
Chronic Cerebro Spinal Venous Insufficiency Treatment
Liberation Treatment
Sensory Ataxia Treatment
Vitrectomy
Diabetic Retinopathy
Retinoblastoma
Intacs Corneal Implants
Strabismus Surgery - Eye Muscle Surgery
Phacoemulsification
Cataract Implant Surgery
Extracapsular Cataract Extraction
Small Incision Cataract Surgery
Occuloplasty
Intraocular Implants (IOLs)
Pterygium Removal Surgery
Cosmetic Eye Surgery
Squint Surgery
Photorefractive Keratectomy
Retinal Detachment Surgery
Carotid Endarterectomy
Cerebral Angioplasty
Cerebral or Brain Aneurysm Treatment
Endovascular Coiling
Surgical Clipping
Brain Tumor Surgery
Pineal Region Tumors Treatment
Gliomas Treatment
Meningioma
Schwannomas
Metastatic Tumors Treatment
Chemotherapy
Radiotherapy
Microvascular Decompression MVD
Percutaneous Balloon Compression (PBC)
Stereotactic Radio Surgery
Percutaneous Steriotactic Treatment - PSR
Radiofrequency Rhizotomy - Neurotomy
Wondering where to start?
(Get Free opinion, Quote, Medical Visa Invitation and Assistance at every step of your treatment.)
---
Work Experience of Dr. Arun Saroha
Consultant, VIMHANS, New Delhi , 2005
Visiting Consultant, Singapore General Hospital
Education
MBBS, Rabindranath Tagore Medical College , Udaipur
MS, Rabindra Nath Tagore (RNT) Medical College, Udaipur, Rajasthan
DOCTORS SIMILAR TO Dr. Arun Saroha
Dr. Ajay Herur
Dr. Raghumram G
How do you rate the information on this page?