Showing 17 Hospitals and their doctors

Filter
1
Medical Park Group, İstanbul
Multi Specialty
5600

Number of beds
Istanbul
ABOUT HOSPITAL
The hematology department at the medical park hospital consists of physicians, nurses, pharmacists, therapists, social workers, and administrators specializing in all aspects of stem cell transplan...

Read More
Doctors for Autologous Bone Marrow Transplant in Medical Park Group, İstanbul
2
American Hospital, Istanbul
Super Specialty
200

Number of beds
Istanbul
ABOUT HOSPITAL
The American hospital hematology department comprises well-experienced doctors who efficiently manage the patient genetic profiling both abroad and domestically. Services offered by them in...

Read More
Doctors for Autologous Bone Marrow Transplant in American Hospital, Istanbul
3
Anadolu Medical Center, Kocaeli, Istanbul
Multi Specialty
209

Number of beds
Istanbul
ABOUT HOSPITAL
Founded in 2005, Anadolu Health Center is located in Gebze district of Turkey. It is affiliated with Johns Hopkins Hospital in the United States, which is the number one medical center in the USA. The...

Read More
Cost for Autologous Bone Marrow Transplant in Turkey
Autologous Bone Marrow Transplant
Range
USD 20000 -120000
Frequently Asked Questions related to Autologous Bone Marrow Transplant
Autologous Bone Marrow Transplant
Question: Can i live a normal life after BMT?
Absolutely, you will go back to normal life after 4-6 weeks of the procedure.
Question: How long does fatigue last after stem cell transplant?
For some people fatigue is a short term effect of treatment that gets better over a few months or it might come and go for about six months to a year.
Question: How long does a bone marrow transplant surgery take?
For this, your doctor uses a needle to get bone marrow from different parts of your hipbone. It takes 1 to 2 hours and you'll take medicine to help you sleep through it.
Question: How long does it take stem cell to work?
It takes about 24 hours for your stem cells to reach the bone marrow. Then they start to grow, multiply, and help the marrow make healthy blood cells again.
Question: IS BMT a surgery?
No, Bone Marrow Transplant is a medical procedure. It is as good as undergoing a blood transfusion.
Question: How long will i live after a stem cell transplant?
Autologous stem cell transplant offers very high chances of sending disease into remission for a long time and it varier person to person.
Question: What percentage of stem cell transplants are successful?
Question: Do you loose your hair with this therapy?
YES, but this is temporary.
Question: How does Autologous BMT work?
In an autologous transplant, your own blood-forming stem cells are collected. You are then treated with high doses of chemotherapy. The high-dose treatment kills the cancer cells, but it also gets rid of the blood-producing cells that are left in your bone marrow.
Plan Travel to Treatment : Under One Roof
Transparent - Professional - Without Hassles
Vaidam Services
Transparent - Professional - Without Hassles
Our services are FREE and by using our services your hospital bill does not increase!
Patients From 85+ Countries Have Trusted Vaidam
Patients from 100+ countries have trusted Vaidam
Know Our Services
Treatment
Specialist option & Quote
FREE Tele Consult
Priority Admission
In hospital assistance
Post Procedure Followups
Travel
Visa Assistance
Airport Transfers
Verified Hotels near hospitals
Local Assistance
Other
Interpreter
FOREX
Visa Extension
Second Opinion
Discounts from hospitals
Videos related to Autologous Bone Marrow Transplant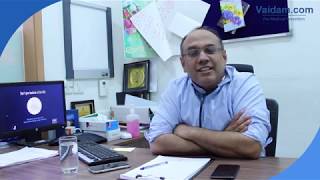 Multiple Myeloma Explained by Dr. Rahul Bhargava of FMRI, Gurgaon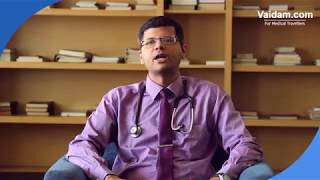 BMT Explained by Dr. Dipanjan Haldar of Wockhardt Hospital, Mumbai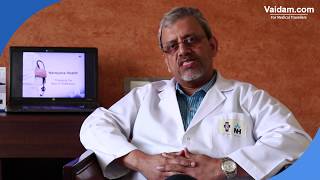 BMT Explained by Dr. Suparno Chakrabarti and Dr. Sarita Jaiswal of Dharamshila Narayana Hospital