Inclusions in the package
The cost of Tonsillectomy Surgery includes the following:
Preoperative diagnostic tests cost (Blood tests, Oral examination, etc.)

Surgery cost

Type of Surgery (Traditional tonsillectomy or Intracapsular tonsillectomy )

Post-Operative cost (depends on the number of follow-up sessions)

Medicine cost (anti-inflammatory, painkillers, etc.)

Patient's hospital stay
Factors affecting cost of Tonsillectomy Treatment
The overall cost of the procedure also varies based on the patient's condition and preferences. Some of these factors are:
Type of hospital and room opted (General, Twin sharing, or Single room)

The severity of the disease

Post-surgical complication, if it happens (such as delayed hemorrhage or infection)

Cost of Blood products (if required)

An extended stay at the Hospital

Cost of accommodation during follow-ups, in case the patient is not a local resident
Frequently asked questions related to expenses that most patients have when planing for Tonsillectomy Treatment.
What is the cost of tests for Tonsillectomy?
The preoperative coagulation screening for patients undergoing tonsillectomy consists of determining the prothrombin time and the activated partial thromboplastin time. These are covered in the package.
Is the pharmacy and medicine cost included in the package?
The costs of medicines are included in the package when the patient is hospitalized. If the patient purchases any medicines outside the hospital, they are not covered in the package.
How long does the patient stay in the hospital after a Tonsillectomy?
It is usually done as an outpatient procedure which means you can go home the day of the surgery. An overnight stay is possible if the surgery is done on a young child or if you have any complicated medical condition. You can schedule your appointment 1-2 weeks after the surgery.
Leading Hospitals for Tonsillectomy Treatment in United Arab Emirates
Doctors for Tonsillectomy Treatment in United Arab Emirates
An ENT surgeon who has expertise in performing surgical procedures is the right doctor to consult for Tonsillectomy.
Listing popular specialists:
Success Rate
The success rate of Tonsillectomy is approximately 98% and the chances of failure are less than 1% which could be due to postoperative bleeding. Anesthesia risks, swelling, bleeding, wound infection could be some of the indications that may indicate the failure of Tonsillectomy.
Plan Travel to Treatment : Under One Roof
Transparent - Professional - Without Hassles
Our Services for Tonsillectomy Treatment in United Arab Emirates
Transparent - Professional - Without Hassles
Our services are FREE and by using our services your hospital bill does not increase!
Video testimonials of patients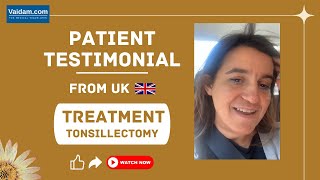 Patient from UK gets affordable Tonsillectomy Surgery in Istanbul, Turkey
Treatment videos related to ENT Surgeon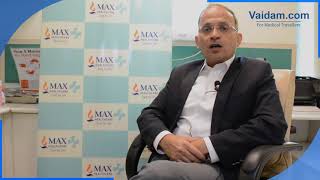 Coblation and Sleep Apnea Surgery Explained by Dr. Ravinder Gera of Max Hospital, Gurgaon
Get FREE Evaluation Treatment plan and quote within 2 days