Inclusions in the package
The cost of Pancreatic Cancer includes:
Preoperative diagnostic tests cost, some of which may include a Blood test, MRI scan, CT scan, Biopsy, Ultrasound, etc.

Surgery cost (Depends upon the type and size of the tumour and the extent to which the tumour has spread)

Type of surgery [Whipple procedure (pancreaticoduodenectomy), Distal pancreatectomy, Total pancreatectomy, Stent placement, Bypass surgery]

Post-Operative cost (there might be a need for chemotherapy or Radiotherapy before or post-surgery)

Medicines

Patient's hospital stay
Factors affecting cost of Pancreatic Cancer Treatment
The overall cost of the procedure also varies based on the patient's condition and preferences. Some of these factors are:
Type of hospital and room opted (General, Twin sharing, or single room)

The stage and type of cancer

Patients may require repeated investigation through PET CT and related tests Post-surgery / Chemotherapy / Radiation Therapy.

Any additional tests may be required to know the status of the disease during the course of treatment.

An extended stay at the Hospital

Cost of accommodation during follow-ups, in case the patient is not a local resident [may take longer duration in case of chemotherapy or radiotherapy sessions]
Cost related to Pancreatic Cancer Treatment in Turkey
Listing approximate price of Pancreatic Cancer Treatment and some related procedures. The prices may change depending upon the centers and condition of the patient.
Frequently asked questions related to expenses that most patients have when planing for Pancreatic Cancer Treatment.
What is the cost of tests for pancreatic cancer treatment?
Tests done before starting pancreatic cancer treatment include ultrasound, computerized tomography (CT) scans, magnetic resonance imaging (MRI), and also positron emission tomography (PET) scans. To diagnose accurately, studying a biopsied tissue sample under the microscope can also be done. The package typically doesn't include the cost of these tests.
Is the medicine cost included in the package?
One chemotherapy drug used for treating metastatic pancreatic cancer is gemcitabine. Other drugs used include erlotinib, capecitabine, cisplatin, and nab-paclitaxel. These medicines are not covered in the package price.
What's the stay duration for the pancreatic cancer treatment surgery and the cost?
The hospital stay is usually one to two weeks in hospital after surgery for pancreatic cancer. It is followed by chemotherapy, which can be done in an outpatient setting.
How much does Pancreatic Cancer cost in different countries?
For patients planning to travel abroad it is useful to know the price in destinations popular with medical travellers. The price for Pancreatic Cancer in different countries is approximately:
India USD 6000 to USD 9000
Thailand USD 20000 to USD 30000
Germany USD 20000 to USD 30000
Malaysia USD 12000 to USD 18000
Leading Hospitals for Pancreatic Cancer Treatment in Turkey
Doctors for Pancreatic Cancer Treatment in Turkey
this kind of treatment is done under the supervision of a gastroenterologist, general surgeon, and oncologist.
Listing popular specialists:
Success Rate
pancreatic cancer is very difficult to diagnose in an early stage. so its survival rate is also very poor as it mostly spreads to nearby organs.
Plan Travel to Treatment : Under One Roof
Transparent - Professional - Without Hassles
Our Services for Pancreatic Cancer Treatment in Turkey
Transparent - Professional - Without Hassles
Our services are FREE and by using our services your hospital bill does not increase!
Testimonial of our patients treated by Medical Oncologist
Video testimonials of patients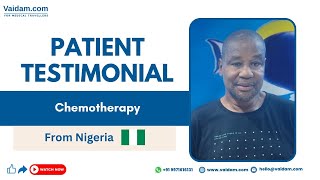 Kabir Zubairu From Nigeria Receives Chemotherapy in India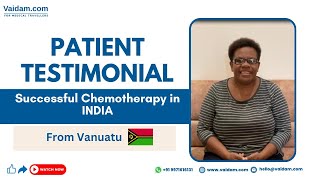 Ms. Meliana From Vanuatu Receives Chemotherapy in India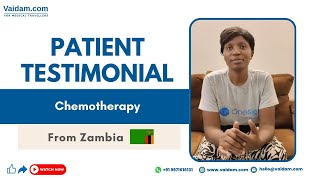 Zambia Patient Receives Chemotherapy in India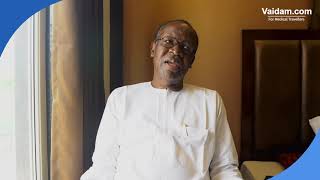 Patient from Nigeria Shares his Experience about Chemotherapy Treatment in India
Treatment videos related to Medical Oncologist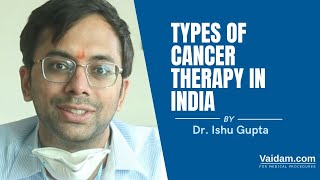 Types of Cancer Therapy in India | Best Explained By Dr. Ishu Gupta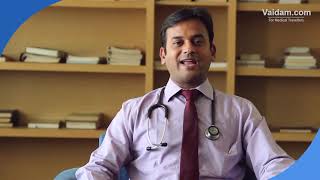 Pancreatic Cancer Explained by Dr. Imran Shaikh of Wockhardt Hospital, Mumbai
Get FREE Evaluation Treatment plan and quote within 2 days