Mitral Valve Replacement is a procedure, in which the diseased mitral valve of a patient's heart is replaced by either a mechanical or tissue valve. ...
Read More
Popular Cities in South-africa for Mitral Valve Replacement
Need Help? please fill and send us the enquiry in the below form
Help Us With Patient Details
Showing 31 Hospitals and their doctors

Filter
1
Mediclinic George
Chat
Multi Specialty
215

Number of beds
George
ABOUT HOSPITAL
Mediclinic George, George is a multi-speciality hospital that came up in 2020. Its is the main administrative centre of the Southern Cape. The hospital offers neonatal care, neur...

Read More
Frequently Asked Questions related to Mitral Valve Replacement
Mitral Valve Replacement
How much time is needed for hospital stay?
You are required to stay in hospital for 5 days after surgery.
What precautions you should take after surgery?
You should avoid lifting heavy objects for few weeks after surgery. Before going for any medical or dental procedure inform your doctor about it. Follow all the instructions given by your doctor to prevent infection.
What test you need to undergo before surgery?
Some of the tests which you need to undergo before surgery includes chest x ray, ECG, blood tests, echocardiogram and coronary angiogram.
What happens during an open mitral valve replacement?
An incision is being made in the middle of your chest, to get access to your heart breast bone will be separated. Heart lung machine is being attached which acts as heart and lung during the procedure, then your surgeon will remove your current mitral heart valve and then replace it with a new valve. At last your breastbone will be stitched together.
How much pain will you feel after surgery?
You will feel some soreness, but you shouldn't feel severe pain. If you need it, you can ask for pain medicine.
What are the risks of an open mitral valve replacement?
The risk of the surgery depends on your overall health, age and other factors. Some of the common risks of the procedure includes infection, bleeding, irregular heart rhythms, blood clots, anaesthesia complications, continuous leaking of valve. Some of the other risk of the procedure includes chronic illness, lung problems, obesity, infections, higher age
Why you need a mitral valve replacement?
Mitral valve replacement is needed only if the mitral valve is not working properly. Surgical repair of the mitral valve can be done. Some of the common conditions required for mitral valve replacement includes ischemic heart disease, infection of heart valves, heart failure and rheumatic fever.
How do you prepare yourself for mitral valve replacement sugery?
When you prepare for surgery your doctor will decide which valve will be the best for you. Your surgeon will replace the valve with biological or mechanical valve. You should not eat or drink anything after midnight and before the surgery and avoid taking blood-thinning medicines.
What happens after an open mitral valve replacement?
After your mitral valve replacement you will be taken to the recovery room. You will immediately notice relief from symptoms. Tubes may be placed in your chest for breathing which can be uncomfortable. Bandages will be placed over the incision.
What is mitral valve replacement surgery?
Mitral valve replacement surgery is being done to replace a poorly working mitral valve with an artificial valve. This surgery will help the blood flow through your heart and out of your body. In mitral valve replacement surgery the doctor will replace the poorly working mitral valve with an artificial valve.
Plan Travel to Treatment : Under One Roof
Transparent - Professional - Without Hassles
Vaidam Services
Transparent - Professional - Without Hassles
Our services are FREE and by using our services your hospital bill does not increase!
Patients From 85+ Countries Have Trusted Vaidam
Patients from 100+ countries have trusted Vaidam
Know Our Services
Treatment
Specialist option & Quote
FREE Tele Consult
Priority Admission
In hospital assistance
Post Procedure Followups
Travel
Visa Assistance
Airport Transfers
Verified Hotels near hospitals
Local Assistance
Other
Interpreter
FOREX
Visa Extension
Second Opinion
Discounts from hospitals
Videos related to Mitral Valve Replacement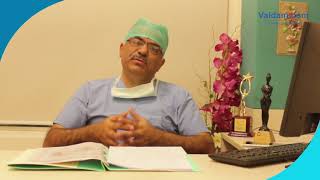 Heart Bypass Surgery Explained by Dr. Sanjeev Malhotra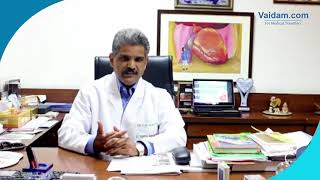 Heart Diseases and Treatments Explained by Dr. Yugal K. Mishra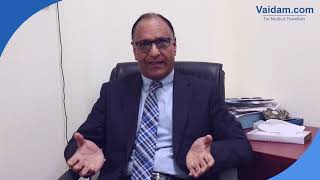 CABG and Valve Replacement Explained by Dr. Murtaza A Chishti of Artemis Hospital, Gurgaon