No results found!
No results found!
Liver transplantation or hepatic transplantation is the process of replacing complete or a part of a diseased liver with the healthy liver from a donor. conditions like end-stage liver disease and acute liver failure, has Liver transplantation as a only treatment option sometimes. although availability of a healthy donor organs is a major limitation. liver is the largest internal organ and performs several critical functions, like processing nutrients, medications and hormones, produce bile, whi... ...
Read More
Need Help? please fill and send us the enquiry in the below form
Help Us With Patient Details
Frequently Asked Questions related to Liver Transplant
Liver Transplant
What are the complications after a liver transplant?
Complications of liver transplant includes acute graft rejection, vascular thrombosis, biliary leak or stricture, infection and malignancy.
How long does it take to recover after a liver transplant?
The recovery time after liver transplant will be of six months or more before you are completely healed. You will be able to do your normal activities and go back to work within a few months after surgery.
Will you have any pain after liver transplant?
You will definitely have some pain after liver transplant but the pain is not severe just like other abdominal surgeries because the nerves which are disconnected during the initial abdominal incisions causes numbness of the skin and near the abdomen and the nerves regenerate in six months after surgery.
DO i need to take medications life long post surgery?
Liver transplant patients will need to take some combination of medications for life after their transplant.
What happens if your body rejects a liver transplant?
If your body rejects liver transplant then your body may experience some mild symptoms for it initially such as having high fever, increased liver function tests, yellowing of the eyes and skin and fatigue.
When does a liver transplant fail?
There are very less chances of rejection in liver transplant, only 30 out of 100 patients have suffered from rejection. The risk of rejection after liver transplant is very high in the first six months after transplant because at this time there is less chance that your body will recognise liver coming from another person.
How is liver transplant done?
In liver transplant the surgeon first operate on the donor part of your liver by removing the portion of liver required for transplant. Then the surgeon removes the disease part of your liver and place the donated part of your liver and then blood vessels and bile ducts are connected to new liver. The following steps are being followed during liver transplant surgery:
An incision is made in your abdomen
Blood vessels are being cut off to the diseased part of your liver
Diseased liver is removed and then it is replaced with a healthy donor liver
Reattach the bile ducts and blood vessels.
At last it is attached to the bile ducts and blood vessels and the incisions are closed.
How much time is needed for liver transplant?
Liver transplant is a major surgery it will take around six to twelve hours to complete.
When can I be discharged from the hospital after a liver transplant?
After the liver transplant, patients will be in the intensive care unit for two days. After that, they are in the regular part of the hospital for about eight to ten days.
What is the duration of surgery?
The duration of the surgery ranges from 4 to 18 hours depending on outcome.
Does a liver transplant shorten your life?
Most people who undergone liver transplant can live for more than 10 years and many patients can live for 20 years or even more than it. According to a study it is said that 90% of people who have undergone liver transplant has survived for one year or even more.
Who is not eligible for a liver transplant?
You are not eligible for liver transplant if your age is 65 years or more than it and you are having severe obesity with disease such as hepatitis B.
Any age limit for liver transplantation?
The age limit is individualized as it varies with a patient's overall health condition. However, it is rare to offer liver transplant to someone greater than 70 years old.
What is the average life expectancy after a liver transplant?
In general, about 75% of people who undergo liver transplant live for at least five years.
Do liver transplants work?
A liver transplant is surgery to replace a diseased liver with a healthy liver from another person. A whole liver may be transplanted, or just part of one.The liver is the only organ in the body that can replace lost or injured tissue (regenerate). The donor's liver will soon grow back to normal size after surgery.
As a foreigner am i eligible to get cadaveric Liver tissue in India?
Unfortunately, cadaveric liver donor is NOT offered to foreigners in India
What is sucess rate of liver transplant?
What are the legal requirements before liver transplantation in India?
Attested birth certificate of the patient and the donor, Attested family records of the patient and the donor, Passport copies of the patient and the donor and in case of a married donor, an attested consent of the donor's husband/wife. There could be other documents specific to your case, and you must talk about it in detail with your case manager.
Can you live a normal life after a liver transplant?
The result of liver transplant is excellent, most people have lead a normal life even after 30 years after surgery.
What are the chances of surviving a liver transplant?
The chances of living after liver transplant is 89%. In some cases the transplanted liver can fail or the original disease may come.
When is Liver Transplant Needed?
Liver transplant is needed in case of some conditions such as chronic hepatitis with cirrhosis, primary biliary cholangitis, sclerosing cholangitis, alcohol overuse, liver cancer, wilsons disease and hemochromatosis.
What is a Liver Transplant?
Liver transplant is the procedure which is used for replacing the diseased part of the liver with the healthy part of the liver called as donor.
What is Rejection syndrome ?
Rejection is your body's way of not accepting the transplant. Although rejection is most common in the first six months after surgery, it can occur at any time.
Plan Travel to Treatment : Under One Roof
Transparent - Professional - Without Hassles
Vaidam Services
Transparent - Professional - Without Hassles
Our services are FREE and by using our services your hospital bill does not increase!
Patients From 85+ Countries Have Trusted Vaidam
Patients from 100+ countries have trusted Vaidam
Know Our Services
Treatment
Specialist option & Quote
FREE Tele Consult
Priority Admission
In hospital assistance
Post Procedure Followups
Travel
Visa Assistance
Airport Transfers
Verified Hotels near hospitals
Local Assistance
Other
Interpreter
FOREX
Visa Extension
Second Opinion
Discounts from hospitals
Videos related to Liver Transplant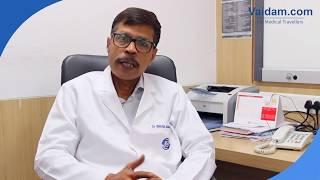 Chronic Liver Disease Explained by Dr. Anupam Saha of Venkateshwar Hospital, New Delhi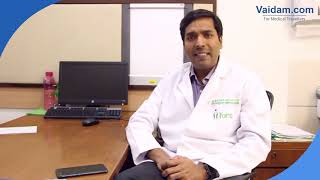 Liver Transplant Explained by Dr. Ajitabh Srivastava of FMRI, Gurgaon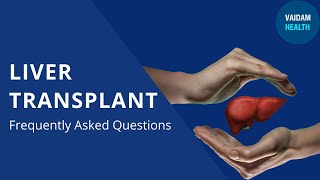 Liver Transplant - Frequently Asked Questions