Irregular Heartbeat in India
Irregular Heartbeat in India
An irregular Heartbeat may be due to the following reasons such as Coronary artery disease, Electrolyte imbalances in the blood, Changes in the heart muscle, Injury from a heart attack, etc. ...
Read More
Popular Cities in India for Irregular Heartbeat
Treatments related to Irregular Heartbeat in India
Radiofrequency Ablation Start from USD 1,625
Heart Surgery Start from USD 3,963
Ventricular Septal Defect (VSD) Treatment Start from USD 3,250
CRT- D Implant (Cardiac Resynchronization Therapy) Start from USD 11,375
Coarctation of the Aorta (CoA) Surgery Start from USD 3,120
Heart Transplant Start from USD 29,250
AICD Start from USD 1,950
Show More
Need Help? please fill and send us the enquiry in the below form
Showing 118 Hospitals and their doctors

Filter
1
Medanta - The Medicity, Gurgaon
Super Specialty
1250

Number of beds
Gurgaon
ABOUT HOSPITAL
Medanta Hospital was founded in 2009 by the renowned Cardiovascular and Cardiothoracic surgeon, Dr. NareshTrehan. The hospital is both NABH and NABL accredited. Centers of excellence&nbsp...

Read More
2
Fortis Escorts Heart Institute, New Delhi
Multi Specialty
285

Number of beds
New Delhi
ABOUT HOSPITAL
Largest private cardiac hospital in Asia Pacific region, Fortis Escorts Heart Institute was established in 1988 and is JCI accredited. It is one of the best hospitals for Cardiac care for adults...

Read More
3
Apollo Hospitals, Greams Road, Chennai
Super Specialty
Number of beds
Chennai
ABOUT HOSPITAL
Established in 1983. One of the best hospitals for heart care in India. First Indian hospital to introduce techniques in coronary angioplasty, stereotactic radiotherapy and radio-surgery (...

Read More
Frequently Asked Questions related to Irregular Heartbeat
Cardiac ablation
Who is a good candidate for cardiac ablation?
Person who have some symptoms such as palpations, lightheadness, shortness of breath, fatigue can be a candidate for goodcardiac ablation
Can I drink alcohol after cardiac ablation?
Drinking is usually not allowed after a cardiac ablation procedure who haveundergone major surgery.
Does cardiac ablation weaken the heart?
During the process of cardiac ablation the abnormal tissues of the heart are destroyed by burning or freezing it, cardiac ablation can reduce or even eliminate your symptoms and make you feel better but the procedure is invasive and not for every person.
How long does it take to recover from a cardiac ablation?
Cardiac ablation takes around eight weeks to heal, you can also have some arrhythmias during the first few weeks after your ablation during this time you may need dome medications or other form of treatment.
How Cardiac ablation is done?
Cathether is being inserted by a blood vessel in your heart, in some cases more than one cathether may be used. The catheters are also inserted via blood vessels in your groin, shoulder or neck. Sensor present on the tip of the catheter is used for sending electric impulses and for recording your hearts beat. During the procedure you may feel some minor discomfort when the catheter is being moved into your heart.
Can I drive after cardiac ablation?
Till one week of the procedure you are not allowed to drive. You should wait for 2 weeks till you feel that you are physically strong to do more procedures.
Do you stay overnight in hospital after cardiac ablation?
Yes, you may have to stay overnight or one to two days or even more depending on your recovery after the procedure then you can return home.
What tests are done before cardiac ablation?
Some tests done before cardiac ablation are electrocardiogram, computed tomography, magnetic resonance imaging and other laboratory works.
What happens after cardiac ablation?
You'll be taken to a recovery area for a few hours where doctors and nurses will closely monitor you. According to your condition, you may go home the same day or spend the night in the hospital. Plan to have someone else drive you home after your procedure.
Are you intubated for cardiac ablation?
Yes, tracheal intubation is usually done before cardiac ablation procedure.
How long does a cardiac ablation take?
Cardiac ablation takes around two to four hours to complete the procedure is being done in elecrtrophysiology laboratory where you will be monitored before the procedure you will be given intravenous medications so that you can fall asleep. .
How long does fatigue last after cardiac ablation?
You may have some mild shortness of breath or fatigue after surgery, this is normal and subside within four to six week after the procedure. If your symptoms appears for longer time then abnormal heart rhythm can reoccur.
Is there an age limit for cardiac ablation?
Cardiac ablation can be performed on any patient up to the age of 90 years who can get the same result like young patients. With the advancing age the patient selection becomes more critical because there is always a risk in older individual.
Why Cardiac ablation is done?
Cardiac ablation is being done for correcting the abnormal heart rhythm. When your heart beats the electrical signals in your heart causes heart to squeeze and it must follow a specific pathway throughout your heart. Any disruption in the heart signal can trigger the abnormal heartbeat. Your doctor will recommend you to go for cardiac ablation if you have
What is Cardiac Ablation?
Cardiac ablation is the procedure which is used to restore the normal heart rhythm in this procedure long flexible tubes are being passed through the blood vessel to your heart.
How serious is heart ablation surgery?
Cardiac ablation surgery is very safe but there are some risks associated with the process such as injury to blood vessels and blood clots in legs or lungs.
Is cardiac ablation major surgery?
Cardiac ablation is relatively a minor surgery when it is performed by a catheter and when cardiac ablation is done through open surgery then it is major surgery. You will need to stay in ICU for minimum a week in hospital to recover.
Is cardiac ablation worth the risk?
Cardiac ablation has got some risks but they are very rare, many people who got cardiac ablation feel much better after the procedure. Risks of the process is not worth who have only few symptoms.
Heart Transplant
What are heart transplant Rejection Symptoms?
General symptoms of heart transplant rejection are- Fever Fluid collection in lungs Decreased oxygen level in blood Shortness of breath.
What are the risks associated with Heart Transplants?
The most common causes of death following a transplant are infection and rejection. With the exception of having to take lifelong medication to keep the body from rejecting the new heart.
What are the Contraindication for heart transplant?
Contradictions are: Insulin-dependent diabetes with severe organ dysfunction Recent thromboembolism such as stroke Advanced kidney, lung, or liver disease Metastatic cancer Life-threatening diseases including acute infection or systemic disease such as systemic lupus erythematosus, sarcoidosis Vascular disease.
How long is the heart transplant procedure?
A heart transplant operation usually takes between 4-6 hrs.
How is matching done for heart transplant?
When checking whether a heart is a good match the team will look at the quality of the heart, the size, and how well it matches blood and tissue type.
What is the survival rate for heart transplant patients?
85 to 90 percent patients live 2 years or more. 60% of them live for 5 years or more.
What can i expect after an heart transplant?
It takes about six to eight weeks for your incisions to heal.
How long does it typically take for hospital to arrange for cadeveric donor for me?
Unfortunately, there can never be a commitment on how long one has to wait. It depends on a lot of factors - age, height, weight, blood group of the patient, Indian patients in waiting queue, International patients in waiting queue before the patient.
What are the steps in Heart transplant surgery?
Heart Transplant procedure consists of three stages: The first stage is harvesting the heart from the donor. The second removing the recipient's damaged heart And lastly is the implantation of donor's heart.
Are the hospitals in your panel internationally accredited?
At Vaidam, we are proud to associate with several Joint commission international (JCI )accredited Indian hospitals in our panel. Also Vaidam is the first and only online medical facilitator in India accredited by NABH. This recognition is an acknowledgment to the quality of care being provided to patients, safety standards and services.
How is the functioning of heart assessed?
Functioning of heart is assessed by: Echocardiogram - measures the Ejection Fraction or EF which is a measure of how well the heart is contracting. NT-pro BNP - a hormone that rises in the blood as a response to a failing heart.
Plan Travel to Treatment : Under One Roof
Transparent - Professional - Without Hassles
Vaidam Services
Transparent - Professional - Without Hassles
Our services are FREE and by using our services your hospital bill does not increase!
Know Our Services
Treatment
Specialist option & Quote
FREE Tele Consult
Priority Admission
In hospital assistance
Post Procedure Followups
Travel
Visa Assistance
Airport Transfers
Verified Hotels near hospitals
Local Assistance
Other
Interpreter
FOREX
Visa Extension
Second Opinion
Discounts from hospitals
Videos related to Irregular Heartbeat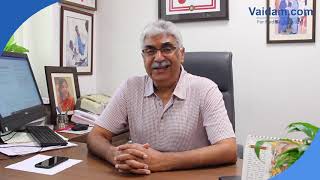 Radiofrequency Ablation Explained by Dr. TS Kler of Pushpawati Singhania Research Institute, New Delhi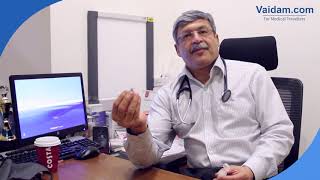 Pacemaker and AICD Implantations Explained by Dr. Nikhil Kumar from FMRI, Gurgaon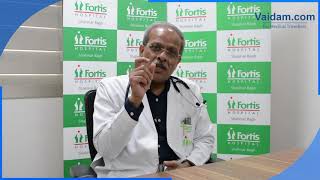 Advanced Pacemakers Explained by Dr. Pramod Kumar of Fortis Hospital, Shalimar Bagh