Dr Rakesh Kumar Jain
Paediatric Neurologist
Senior Consultant ,

MBBS, DCH, MRCP, FRCPCH

, 18 years of experience

Gurgaon , India
About Doctor


Dr Rakesh Jain is a well-known Paediatric Neurologist in Gurgaon.


With a thriving experience of over 18+ years, he has been associated with some of the prestigious hospitals in UK.


Dr R K Jain has completed his MBBS & DCH from the eminent PGIMS, Rohtak. Following which he did is MRCPH from Royal College of Paediatrics and Child Health, UK and FRCPCH from Royal College of Obstetricians and Gynaecologists, London.


He also did his CCT from Oxford University Hospital, UK.


He has various publications in some of the eminent journals nationally and internationally.


Dr R K Jain has also got an opportunity to present papers & posters at the European paediatric neurology conference, the British paediatric neurology conference and the royal college of paediatric & child health conference


Dr Jain's area of expertise lies in Paediatric Neurology, Paediatrics and Paediatric Neuro Rehabilitation.


Dr Rakesh Jain can be followed at LinkedIn https://www.linkedin.com/in/dr-rakesh-jain-b5b8008/?ppe=1


Videos Related to Dr Rakesh Kumar Jain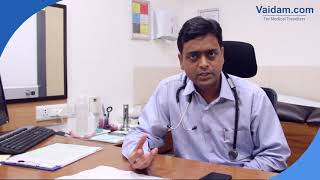 Epilepsy Treatment Explained by Dr. Rakesh Kumar Jain of FMRI, Gurgaon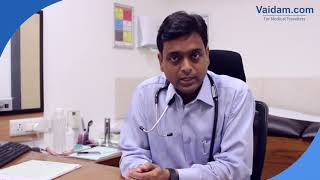 Cerebral Palsy Explained by Dr. Rakesh Kumar Jain of FMRI, Gurgaon
List Of Treatments
Temporal Lobectomy
Lesionectomy
Hemispherectomy
Corpus Callosotomy
Vagus Nerve Stimulation
Multiple Subpial Transections MST
VP Shunting
Ventriculostomy
Skull Base Surgery
Sleep Disorders
Restless Leg Syndrome Treatment
Narcolepsy Treatment
Headache
Multiple Sclerosis Treatment
Chronic Cerebro Spinal Venous Insufficiency Treatment
Liberation Treatment
Sensory Ataxia Treatment
Cerebral Palsy - Stem Cell Treatment
Arteriovenous Malformations
Bell's Palsy Treatment
Cerebral Angiogram
Craniotomy Surgery
Cranioplasty
Neural Stem Cell Therapy
Autism - Stem Cell Treatment
Muscular Dystrophy - Stem Cell Treatment
Neuropathy - Stem Cell Treatment
Brain Haemorrhage Treatment
Blood Clot Brain Surgery
Alzheimer's Disease Treatment
Deep Brain Stimulation
Parkinson's Disease
Carotid Endarterectomy
Cerebral Angioplasty
Cerebral or Brain Aneurysm Treatment
Endovascular Coiling
Surgical Clipping
Brain Tumor Surgery
Pineal Region Tumors Treatment
Gliomas Treatment
Meningioma
Schwannomas
Radiotherapy
Pituitary Tumor Treatment
Paediatric Aneurysm
Gamma Knife for AVM or Brain Tumor
CyberKnife Treatment
Neurosurgery
Microvascular Decompression MVD
Percutaneous Balloon Compression (PBC)
Stereotactic Radio Surgery
Percutaneous Steriotactic Treatment - PSR
Radiofrequency Rhizotomy - Neurotomy
Wondering where to start?
(Get Free opinion, Quote, Medical Visa Invitation and Assistance at every step of your treatment.)
---
Work Experience of Dr Rakesh Kumar Jain
Consultant, Advance Child Neuro Clinic, Gurgaon
Consultant, J R Oxford Clinic ,Oxford,UK
Education
DCH, B D Sharma Postgraduate Institute of Medical Sciences,Rohtak
MRCP, Royal College of Paediatrics and Child Health, UK,
FRCPCH, Royal College of Obstetricians and Gynaecologists, London,
CCT ,Oxford University Hospital, UK,
DOCTORS SIMILAR TO Dr Rakesh Kumar Jain
Dr Pradnya Gadgil - Paediatric Neurologist and Epileptologist
Paediatric Neurologist
Mumbai, India
How do you rate the information on this page?