Dr. Adhishwar Sharma
Plastic Surgeon
Consultant ,

MBBS, MS, MCh

, 20 years of experience

Gurgaon , India
About Doctor


Dr. Adhishwar Sharma is a well-known plastic surgeon with an extensive experience in plastic and reconstructive surgery.


Having a thriving practise of 20+ year, he has a number of successful head and neck surgery & reconstruction cases to his credit.


After completing his MBBS ,he did his MS ( Surgery) & Mch ( Plastic surgery ). Followed by Fellowship in Micro Surgery .


He is an active member of prestigious organizations like Bronchial Plexus Society of India, Association of Plastic Surgeons of India.


Having his expertise in management and treatment of diabetic foot , he also specializes in Brachial Plexus & Lymphedma .


Videos Related to Dr. Adhishwar Sharma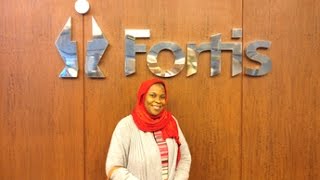 Mrs Fatima from Nigeria narrates her Cosmetic Surgery experience in India
Specialization
Plastic Surgeon
Abdominoplasty,
Liposuction,
Facelift,
Breast Augmentation,
 Brachial Plexus,
Lymph edema,
Diabetic Foot and Head and Neck Cancer,
Wound care
List Of Treatments
Penile Lengthening Surgery
Penile girth increase.
Mon Pubis Liposuction - Pubic Fat liposuction
Monsplasty - Pubic lift
Vaginoplasty - Vaginal Tightening
Body Lift Surgery
Arm Lift
Cryolipolysis - Non-Surgical Fat Reduction
Liposuction Surgery
Body Contouring
Lower Body Lift Surgery
Nose Reshaping
Facelift
Cheek Augmentation
Facial Implants
Chin Implant Surgery
Browplasty - Forehead Lift
Ear Surgery
Hair Transplantation
Eyelid Surgery
Lip Augmentation
Brazilian Butt Lift
Cosmetic Stem Cell Therapy
Abdominoplasty
Blepharoplasty Eye Lid Surgery
Brow Lift Surgery
Pectoral Implant Surgery
Nipple Correction Surgery
Thigh Lift Surgery
Calf Implant
Scar Removal Treatment
Mommy Makeover
Laser Thread Vein Removal
Laser and intense pulsed light therapies
Tattoo Removal by Laser
Mole Removal
Fat Transfer and Liposculpture
Split Earlobe Repair Surgery
Otoplasty
Rhinoplasty
Breast Implant Revision surgery
Breast Lift Surgery
Breast Augmentation
Breast Reduction
Breast Implants
Male Breast Reduction
Chemical Peel
Laser Hair Removal
Non-surgical Skin Tightening
Scalp Micropigmentation
Chemical Peel Light
Microdermabrasion
Fat Injection Procedure
Laser Skin Resurfacing
Injectable Filler
Sclerotherapy - Spider Vein Treatment
Tatoo Removal
Anti-Wrinkle Treatment
Anti-Wrinkle Treatment (by Laser)
Anti - Aging Stem Cell Treatment
Wondering where to start?
(Get Free opinion, Quote, Medical Visa Invitation and Assistance at every step of your treatment.)
---
Work Experience of Dr. Adhishwar Sharma
DOCTORS SIMILAR TO Dr. Adhishwar Sharma
Dr.Shashi Bhushan-Plastic Surgeon
Plastic Surgeon
Chennai, India
How do you rate the information on this page?