Sickle Cell Anemia and Cost in India
Click here
to select your country for adding return airfare and visa fee to the package
Top Doctors For Sickle Cell Anemia Treatment in India View all (17)
Choose specialists in a city
Selected :
Top Hospitals For Sickle Cell Anemia Treatment in India View all (63)
Choose hospitals in a city
Selected :
Need Specialist Opinion and Personalized Quote? For FREE
We have helped patients from 60+ countries
Featured In
Videos Related to Sickle Cell Anemia In India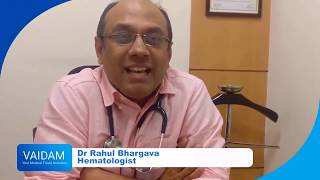 Sickle Cell Disease and Treatment Explained by Dr. Rahul Bhargava of FMRI, Gurgaon
Sickle Cell Anemia Explained by Dr. Vikas Dua of FMRI, Gurgaon
Patient Testimonials For Hematology Procedures in India
Patient Testimonial
Baby Anshu Timsina from Nepal finds the Best Line of Treatment for Thalassemia Minor in India at Medanta Hospital. After a careful treatment plan in Medanta Hospital, 2-year-old regains her lost strength with timely medication.
2-years-old from Sudan Gets a Successful Bone Marrow Transplant in India. After toiling hard for a long time, Hasan finally got a successful treatment at FMRI.
Bone Marrow Transplant | Sudan
Priyanka Chhaya from Mauritius gets rid of Acute Myeloid Leukemia by Blood Transfusion. Priyanka was sick for several months and finally got treated by Dr. Nitin Soon at Medanta Hospital.
How do you rate the information on this page?
Thank you. We will contact you soon.