Anti Aging and Weight Loss Stem Cells Therapy Cost In India
For A Patient From United States
Anti Aging and Weight Loss Stem Cells Therapy Price

USD 4,500

No. of Travellers

2

Days in Hospital

1

Days Outside Hospital

3

Total days in India

4
Weight loss & anti-aging stem cells therapy
The injection of our own stem cells is perfect for natural weight loss without any stressful diets or even worse, usage of weight loss pills.
Treatment
Treatment with stem cell is a short and harmless procedure that can be done within a day. 
During stem cell treatment a patient receives 200 – 300 million stem cells.
The quantity of restored cells not only covers daily losses, but exceeds them a thousand times. Thus, the reserve of the stem cells, practically lost for the latest 15 – 20 years, is restored.
After such an active cell replenishment, organ gets rejuvenated and renewed, because the new and active cells displace the old and damaged ones.
Need Specialist Opinion and Personalized Quote? For FREE
We have helped patients from 60+ countries
Featured In
Videos Related to Anti Aging and Weight Loss Stem Cells Therapy In India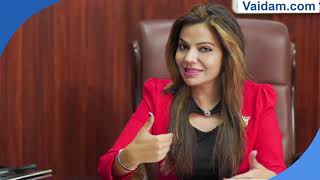 Anti Ageing Explained by Dr. Charu Sharma of Gorzeous Looks, New Delhi
How do you rate the information on this page?
Thank you. We will contact you soon.